Testimonials for PPM Ltd

We have just purchased 4 OST Cheese Vats after visiting PPM to inspect them and having been well looked after by Conor. They answered all our questions about this equipment and supported us with the packaging and loading for shipping to Mexico. We have been working with them for many years and buying equipment from them and we have always received excellent service and support.

Fernando ruiz – Director at Interlactea SA de CV
Received a great service from PPML, Andrew great customer service.. Thank you,

Edgar Mayorquin – Production Manager at Fabrique Delices, Hayward CA. USA

PPML where more than helpful when we enquired about 2 x tanks, With little knowledge our selves and a vast amount to choose from PPML guided us to find the right tanks to suit our needs. We would not look past PPML next time, there after sales was also faultless and more than happy to advise us on a few questions we had on installation.

Will Brockbank – MD at Support in Sport MFG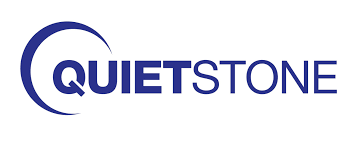 We have just taken delivery of new equipment. Goods in excellent condition and arrived safely via Cumbria Logistics and the driver went out of his way to help. Great service.

Roland Phillips – Director at Quietstone UK Ltd

Purchased a number of items for a process blending plant. Generally satisfied with the equipment purchased & extremely satisfied with the level of customer service received. Thank you Conor & Andy (Respect) Gordon

Gordon C Davies – Project Manager at Unette Nutrition

Aqualung Carbon Capture is a start-up company developing ground-breaking CO2 membrane separation technology. In our fast-moving environment where resources are tight, we have sought out partners and suppliers who can support us with speed and flexibility. Andy at PPML has delivered for us every time. This is the reason we have returned for repeat business and will continue to do so. Thank you to Andy and the rest of the team at PPML!

Jonathan Garbett – Project Manager at Aqualung Carbon Capture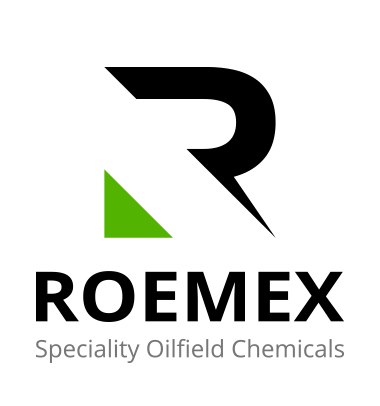 From enquiry to delivery PPML were incredibly helpful and accommodating. We were able to have the tank we purchased customised by PPML engineers prior to delivery which helped us get our project up and running much sooner. We would definitely buy from PPML again.

Craig Watson – Operations Manager at Roemex Limited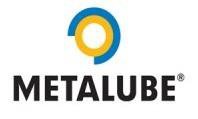 Excellent company to work with. We have made many purchases over the years from ppml always professional and good quality of equipment. staff friendly and helpful...

Graham Clarkson – Site Manager at Metalube

This is the second time that I have dealt with Conor and PPML after a devastating fire that destroyed every bit of plant we had. Both Conor and PPML have bent over backwards to facilitate our needs and in super quick time. I will be seeing you again soon. Steven Twaite – Engineering Manager at Rumenco ta Nettex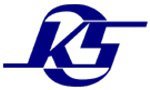 PPML have and are always willing to assist me in the projects we need something. I can always search for them if I have a part in the project. recommend that you talk to them. GIsli Eyland Sveinsson – Mantence mananger at Kaupfelag Skagfiroinga


I recently purchased two secondhand vessels and a pump for a new processing project and the service I received from Conor Murray, my contact at PPML, was excellent. The items were delivered within the specified timeframe and packaged in a secure manner for transport. If I am involved with similar projects in the future I will definitely contact PPML to see if they can help. David Smith – Lake Manufacturing Services Manager at Lake Chemicals and Minerals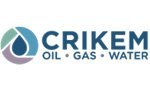 We purchased equipment from PPML which was modified in their workshop according to our specifications, and they have done an excellent job in record time. Our contact sales person, Conor, helped every step of the way and coordinated the whole job, even obliging to some last minute mods that we requested. We would recommend PPML. Bruno Garcia – Project Manager at Crikem Industries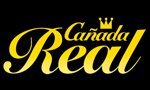 We bought a Butter Machine, and we are really satisfied.
Our point of contact was Arun Jacob. We went to Lockerbie to visit the company, and Arun s deal was wonderful.
At Lockerbie, we were able to check the machine onsite.
PPML is characterized by its profesionalism.
Would recommend PPML without hesitation. Elisa Estebanez – Veterinarian/Marketing Department at Productos de Calidad Canada Real, Spain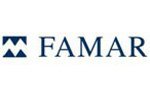 My experience with PPML is:
Good communication and quick response.
Right information about product and price
Delivery in good order as agreed.
It was nice to do business with them.
Marc Smit – Manager Engineering at Famar Netherlands bv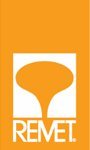 PPML were very professional in their interactions and very easy to deal with. They responded very quickly and got us the right products for our application.

Highly recommended. Gavin Dooley – Group Technical Director at Remet UK Limited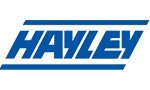 We have used Conor at PPML a few times now, as standard first class service is offered with top quality products and competitive prices.
PPML is our first choice for stainless tanks and machinery !!
Rob Bentley – Sales Engineer at Hayley Group PLC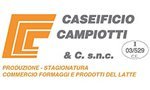 Sent: 02 October 2017

The Egli Pin Worker is delivered in perfect order, its a very good machine! Very good service and packaging, Thanks a lot. Vincenzo Campiotti – . at Caseificio Campiotti, Italy.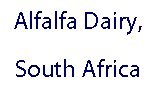 Thank you very much for the interest in the delivery of the Cheese VAT. It has been delivered and is now in our cheese factory.

Thank you very much for the excellent service as well as after sales service. Laura du Toit – Financial Manager at Alfalfa Dairy, South Africa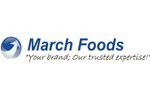 Once again I received a great service from Arun and his team at PPML. I have used them on three occasions over the last few years and have always had great results. Ian Hart – Commercial Director at March Foods Ltd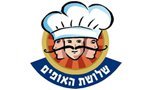 Wish to thank the PPML staff and especially Sales Director Mr Arun Jacob for their help during the whole the process of acquiring 2 refurbished machines for our plant.
I do recommend PPML as a great reliable business partner.
Zvika Petel – Plant Manager at Three Bakers Ltd, Israel.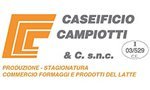 I've taken delivery of the Deaerator Wednesday 15, as expected.
The shipping service was perfect, the transportation and the packaging of the item was very good.
The Deaerator is in very good condition, I think we'll buy more items in the future.. Vincenzo Campiotti – . at Caseificio Campiotti, Italy.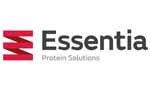 Excellent range of equipment available, knowledgeable staff who interpret your requirements into something that you can actually use. Once decided the turnaround from order to delivery is efficient and effective. Paul Setchell – Factory Manager at Essentia Protein Solutions Ltd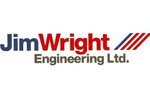 A pleasure to do business with. Mark Crane – Operations Manager at Jim Wright Engineering LTD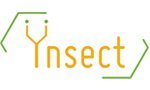 We bought 3 tanks at process plant. The items are in good quality and Process plant was very serious during our business.
The shipment was very serious and on time.

I recommend this company Loic Clesse – Process Engineer at Ynsect, France.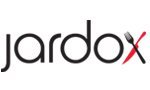 A very good friendly business with a whole range of machinery and competitive prices...... Great Service Damion Thompson – Engineering Projects Manager at Jardox Ltd, UK.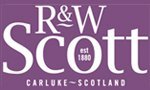 We had a need for a number of items to complement a production line installation. Arun and his team provided all the vessels, pumps and feeders that were needed, undertaking some not insignificant modifications along the way. Pleased to say all the kit is up and running and performing well. Thanks. Paul McMahon – Engineering Manager at R & W Scott, UK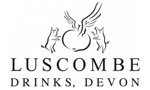 As a previous customer, when we purchased a large insulated jacket tank recently we knew the service and quality would be first class. They did not disappoint, from initial contact through to delivery, the whole process was painless but thorough.
The tank was fully tested prior to dispatch and as such we had no issues once installed. We would not hesitate to purchase here again. Wayne Martin – Engineering Manager at Luscombe Drinks Ltd, UK

I will like to thank Arun for all the help that he gave us. The CIP System we bought is in great condition and we are happy with it and we will be happy to work with your company again. Sebastian Ceuppens – Owner at La Pradera, Paraguay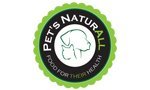 From the beginning the contact was pleasant and on a professional level. I received the product as described and in accordance with what was agreed upon. It was very nice to do business with you and we will be happy to cooperate with you again in the future. Michael Viner – CEO at Pet`s Naturall, Israel.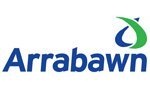 Have just starting dealing with the company in the last few months. They are extremely professional and helpful. Any equipment I have purchased has been of a very high standard. Micheal Nash – Production Manager at Arrabawn, Ireland.